Custom One Hole Balaclava Fleece Ski masks
 Outdoor Balaclava Face Masks With Fleece Lining
100% Custom Sublimated Fleece Ski Mask Printed In Bulk
Full Color Printing
Premium Fleece/3 Layer Composition
Unisex Design fits most head sizes
Premium Quality, stretchable, washable, fade-resistant, reusable
Fleece Balaclava keeps you warm in cold weather
UPF (Ultraviolet Protection Factor) 50+
Samples with your  custom art are available for $100
Free Samples Are Available
Free Graphic Design & Free Shipping
Individual packed in a  poly bag
Average Turnaround: 2-4 weeks

Minimum Order: 50 Pieces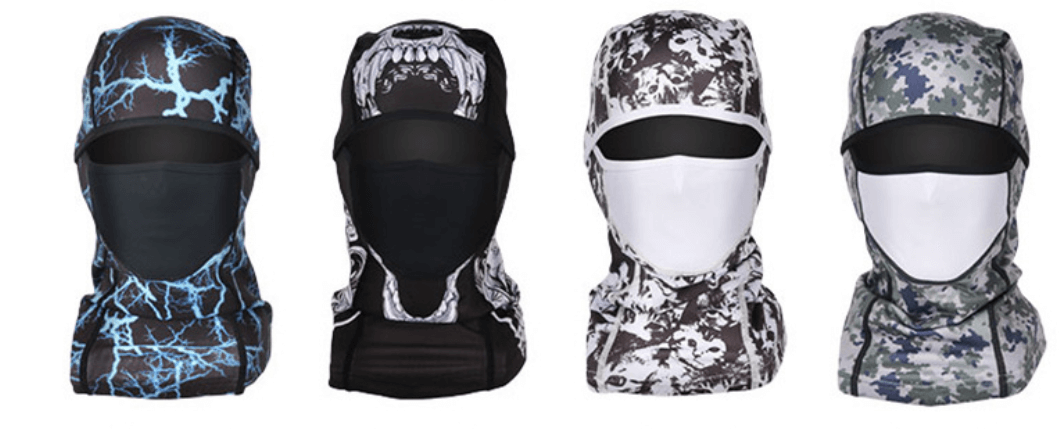 Custom Balaclava Face Mask Printing
High-quality, custom sublimated fleece balaclava ski mask printing that will keep you warm and comfortable in winter and cold weather. These custom balaclava face masks have one hole where the eyes are and are designed to help keep you warm and dry. They are made of premium-quality fabric that provide a great fit. The fabric is breathable and comfortable, and they offer sun protection This premium balaclava ski mask is made of a fleece material and includes a three-layer composite fabric.  Customize the printing of the entire outside of the  ski mask using full color dye sublimation. You can print  your company or team logo or include any photograph, pattern or illustration. They are ideal for cold weather sports like skiing, snowboarding, and snowmobiling. fishing, hunting, running and other outdoor sports activities. It is not just a fashion statement, it is also the perfect accessory for all kinds of winter outdoor sports. Price includes free shipping within the United States and to most other countries in South, Central America and  Europe.  Use our free online design tool to design and customize your balaclava mask in minutes or have us design your mask for you for free 
Free Graphic Design
We offer free graphic design service to help you bring your idea to life. Simply fill out the design request form  and we will do the rest. Simply send us your logo and idea and we will design several layout ideas for you to select from within 24-48 hours. We will be happy to work with you until you are completely happy with your design.
Custom Fleece Balaclava Ski Masks
Our Custom one hole printed balaclavas feature soft cotton fleece lining with a breathable  material that allows the wearer to feel warm and comfortable while protecting their face. These balaclavas are designed to fit snugly around the neck and head and provide complete protection, without any gaps. They are a perfect way to stay warm.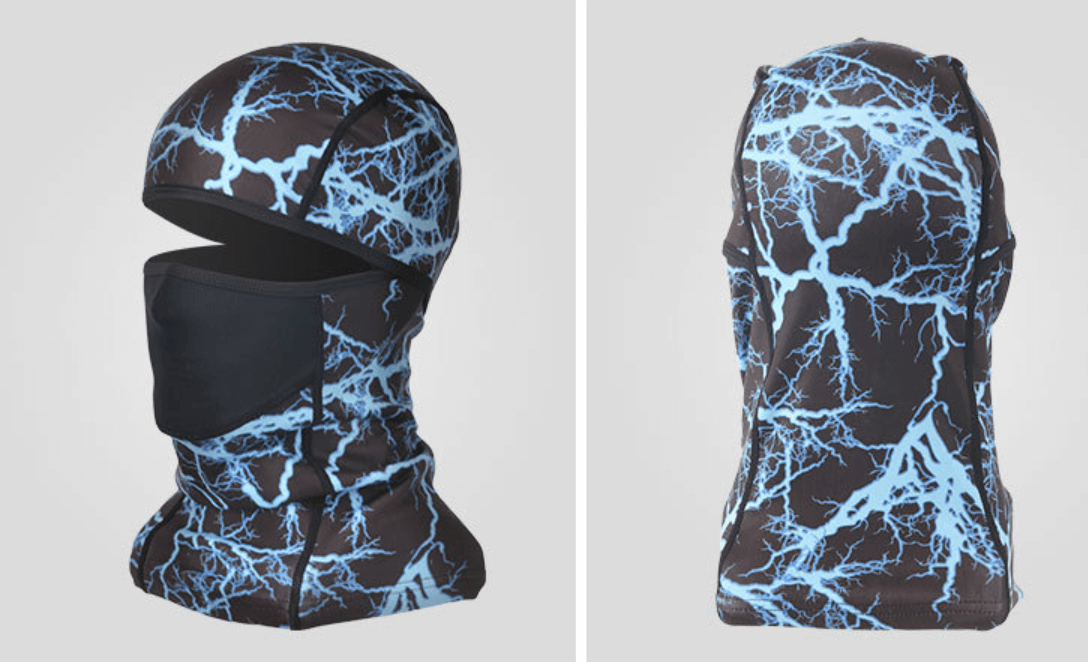 100% Custom Printed Balaclava Face Masks
Custom printed balaclavas and face masks with a customized pattern can be personalized with your own logo and design, or any custom design you can come up with. Don't settle for other ski masks that only allow you to select from a few solid background colors and imprint your 1 color logo on it. Our custom balaclava fleece face masks can be fully customized. You can personalize the entire outside of your ski mask to create a unique mask that can match any uniform or brand colors. These custom balaclavas can be customized for various uses – from sports to fashion, from cartoons to wildlife, from corporate to military or as a perfect giveaway for the music or cypro currency industry. 
Free Shipping
Our prices include free shipping within the United States. We also ship worldwide, so shipping can often be included to other countries in Europe or South/Central America.